iCON is a Ugandan family-focused organization that is dedicated to addressing the leadership challenge of our times by supporting the growth of visionary female and male family leadership. We promote the pivotal role parents/parental figures/guardians play in nurturing generational entrepreneurial leaders and fostering a culture of family wellbeing and social-economic transformation for a just world.
iCON helps individuals to discover and develop their potential for visionary and entrepreneurial leadership at all levels. iCON is committed to reinstating the pivotal role the family unit plays in building male and female family leadership to address negative cultural norms at the family level to prevent discriminatory attitudes and practices, family disharmony, family dysfunction and family financial instability. iCON is committed to leveraging African family values of kinship and community accountability where the family institution shapes individual and societal values, protects women and children, raises boys to be true gentlemen, fosters social cohesion and harmony, and equips children and young people with key leadership and life skills required to be productive and engaged citizens. 
We promote entrepreneurial leadership for social transformation and advocate for parental responsibility. We strengthen family resilience by building family leadership capacity to innovatively address the barriers to gender equity, children's education, women's wellbeing, and family stability. Such barriers include negative social-cultural norms, poverty, ill health, violence against children, exploitation, exclusion, inequality, and inequity. iCON works with families that are in distress or/and disproportionately vulnerable and disadvantaged by intractable social, economic, cultural, health and natural challenges. 
Our mission Facilitate family leadership, growth, and harmony.
Resilient, Peaceful and Thriving Families transforming their communities. 
Building resilient and peaceful families.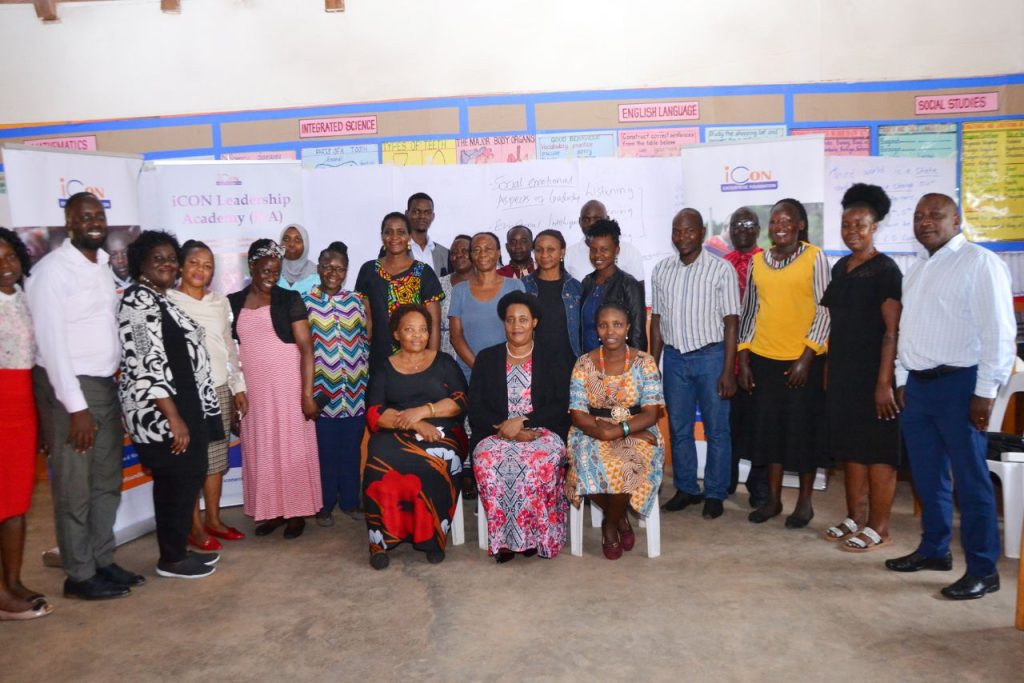 Ignite the potential for visionary and entrepreneurial leadership.
Build family leadership capacity of female and male parents to support and sustain their families. 
Improve parenting skills of women and men to overcome barriers to children's all-round growth and education.
Develop male parenting skills to champion the prevention of gender discrimination and violence against women and children at the family level.
Enhance income generating, savings for investment and employability skills and opportunities of parents to sustain their children's education.